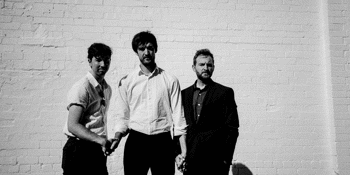 New World Artists presents
ARSE - Sydney
with Research Reactor Corp & Loose Fit
The Chippo Hotel (Chippendale, NSW)
Friday, 18 October 2019 8:00 PM
Sydney's ARSE return with 'Safe Word', the new EP out now on Grupo Records.

Described as a 'crucial meditation on humankind's tendency to lean into a fucked situation rather than get itself out', the record features the live-wire guitar work and sledgehammer rhythms which made ARSE a household name in 2017.

After international praise for their debut, a split release with label-mates Party Dozen, and a growing support list including Amyl and The Sniffers, Cosmic Psychos, The Hard On's and Die Die Die, ARSE will headline The Chippo for one night only.

With support from Research Reactor Corp and Loose Fit.

'Perhaps the wittiest act in Australia's punk scene, ARSE are not only here to get you jumping up and down, they are here to make you question your very existence' — FBi Radio.

'Arse return with an explosive serving of scalding punk ecstasy' — Happy Mag.