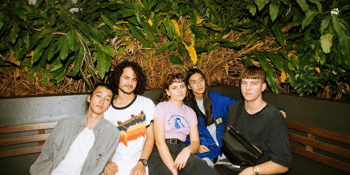 New World Artists and 360 Artist Logistics presents
Homecoming Kweenz
with Demon Days, Izatang, Hyclass & Shy-Fi
Mojo's Bar (North Fremantle, WA)
Saturday, 29 June 2019 8:00 PM
We're are back from Canada! (have been for a while but whatever) and it's time for a night out. Who even cares if it's raining and cold we got ~h~o~t~ tunes to keep you toasty as

Rolecall please.
Your Kweens are:
Demon Days
Izatang
Hyclass
Shy-Fi (now with live drumz)

Buy now, save money, buy hot totties.