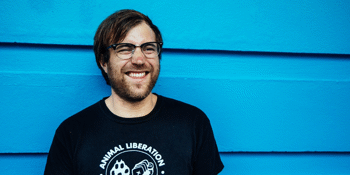 New World Artists presents
Ben David & The Working Weak - Sydney
with Lande Hekt (UK)
The Vanguard (NEWTOWN, NSW)
Friday, 7 February 2020 6:00 PM
For ticket information please click here
I'm beyond stoked to be celebrating the release of new Ben David music with some shows in Sydney, Brisbane, Adelaide and Melbourne this coming February. I've been locked away on the side of a mountain in the Adelaide hills over the last year working hard self recording and producing a brand new album titled Somewhere in the Universe (release details tba) and I can't wait to show you all these new songs. You'll be getting the first taste of this 1/1/2020.
Backing me up on these shows will be my brand new 5 piece band The Working Weak featuring members of Pemberton, Teenage Joans, Muncie Girls + Tiger Can Smile.
Making what seems like her annual trip down under Lande Hekt (UK) will be joining myself and The Working Weak on all shows in celebration of her new solo record Gigantic Disappointment.