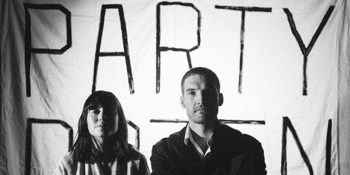 Lucy's Love Shack presents
Party Dozen (NSW)
with Gazey & Gap Year
Lucy's Love Shack (Perth, WA)
Saturday, 8 June 2019 7:00 PM
PARTY DOZEN ARE BRINGING THE PARTY TO PERTH!
with special guests Gazey & Gap Year

Sydney experimental duo Party Dozen are making a loud and exciting entrance into 2019 with their selftitled, fuzz-filled track 'Party Dozen'.

Jonathan Boulet (percussion) & Kirsty Tickle (saxophone) are no strangers to the stage, and in Party Dozen have quickly gained a reputation for noisy, energetic & diverse live performances.

Come and witness the sonic explosion live at Lucy's Love Shack on Saturday June 8th!